March 22, 2006 Playlist
CLASSIC ALBUM OF THE WEEK

Can "Tago Mago" 1971 (Germany)

Can's third release is a sprawling double album of classic psychedelic "krautrock" grooves. Damo Suzuki had recently replaced their original vocalist Malcolm Mooney, and would stick around for two more records after this one - for many fans, these years represent the high water mark for the band. So what better way to induct our first German kosmische album into the Kosmik Radiation Hall of Classics!
N = New Release
Alles Gute Zum Geburtstag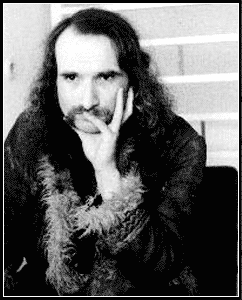 Bassist from CAN, born March 24, 1938
Everything on this morning's program was recorded in Deutschland.
Amon Duul II - Soap Shop Rock

a. Burning Sister

b. Halluzination Guillotine

c. Gulp A Sonata

d. Flesh-Coloured Anti-Aircraft Alarm

Can - Oh Yeah CLASSIC ALBUM OF THE WEEK

Can - Halleluwah CLASSIC ALBUM OF THE WEEK

Holger Czukay - Der Osten Ist Rot

Liars - Let's Not Wrestle Mt. Heart Attack (N)

Liars - A Visit From Drum (N)
Can - Turtles Have Short Legs

The Monks - Oh How To Do Now

Kalacakra - Tante Olga

Walter Wegmueller - Die Herrscherin

Tangerine Dream - Fly And Collision Of Comas Solas

Can - Mother Sky

Faust - Jennifer

Guru Guru - Spaceship

NEU! - Super

La Dusseldorf - Geld

Harmonia - Walky-Talky

A. R. & Machines - Invitation