April 19, 2006 Playlist
CLASSIC ALBUM OF THE WEEK

Neil Young & Crazy Horse "Everybody Knows This Is Nowhere" 1969 (Canada / USA)

When Neil Young first met Crazy Horse it was a beautiful thing man. They're like totally mellow one minute, then they're freaking out with all these heavy guitar solos. And Neil's songs are really groovy, he's like Canada's Bob Dylan or something man. Peace!
R = Listener Request
All vinyl hippie music special
The Seeds - Introduction / March Of The Flower Children

Captain Beefheart & His Magic Band - 25th Century Quaker

Neil Young & Crazy Horse - Cowgirl In The Sand CLASSIC ALBUM OF THE WEEK

Neil Young & Crazy Horse - Everybody Knows This Is Nowhere CLASSIC ALBUM OF THE WEEK

Bob Dylan (w/ Mick Ronson) - Maggie's Farm (live 1976)

Jefferson Airplane - Good Shepherd

The Byrds - Wasn't Born To Follow

Black Oak Arkansas - Revolutionary All American Boys

Allman Brothers Band - Whipping Post
Steppenwolf - Monster (live 1970)

Aura - Cross-Eyed Eagle

Elephants Memory - Takin' A Walk

Plastic Ono Band (John & Yoko w/ Clapton) - Don't Worry Kyoko (live 1969)

Pink Floyd - Careful With That Axe Eugene (live 1969)

Jimi Hendrix - Hey Baby (New Rising Sun)

Love - The Red Telephone (R)

Charles Manson - Cease To Exist

The Godz - Squeek

Sonny (Bono) - I Just Sit There

Ted Nugent & the Amboy Dukes - The Inexhaustable Quest For The Cosmic Cabbage

Bonzo Dog Band - Ready-Mades

The Guess Who - Talisman

The Mothers of Invention - Oh No / Orange County Lumber Truck

Creedence Clearwater Revival - I Heard It Through The Grapevine (full length LP version - Marvin Gaye cover)

Santana - Mother's Daughter

Sly & the Family Stone - Thank You (Falettinme Be Mice Elf Agin)

Funkadelic - Let's Make It Last

The Stooges - 1969

Iggy Pop - I'm Bored
Happy Birthday Iggy!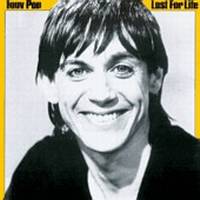 James Newell Osterberg, born 4/21/47