November 15, 2006 Playlist
CLASSIC ALBUM OF THE WEEK

My Bloody Valentine "Loveless" 1991 (Ireland/UK)

When this album came out in 1991 (a few months before Nirvana launched the "alternative rock" revolution), it sounded like nothing that had come before it. In one sense this album represents the culmination of the British "shoegazer" movement, although it really stands alone apart from any musical trend. Legend has it that these songs were written and recorded very quickly, then the band spent nearly three years messing with the tapes to produce the uniquely blurry and out-of-focus sound of this record (spending half a million dollars and nearly bankrupting their record label in the process.) Perhaps sensing they had a career-defining masterpiece on their hands, MBV has never followed up on this record, so it stands as their swan song.
N = New Release

Spacemen 3

- Revolution




Stereolab

- We're Not Adult Orientated




My Bloody Valentine

- What You Want

CLASSIC ALBUM OF THE WEEK


My Bloody Valentine

- Soon

CLASSIC ALBUM OF THE WEEK



Hawkwind

- The Black Corridor / Space Is Deep / Electronic No. 1




Nektar

- The Nine Lifeless Daughters Of The Sun / Warp Oversight / The Dream Nebula (part one)


Pink Floyd

- The Grand Vizier's Garden Party (parts 1, 2 & 3)





Misson of Burma

- Careening With Conviction (N)


The Rogers Sisters

- Sooner Or Later (N)


Liars

- It's All Blooming Now Mt. Heart Attack

(N)


Scott Walker

- Cue (N)


Pere Ubu

- Blue Velvet (N)





Thelonious Monk with John Coltrane

- Trinkle Tinkle




Miles Davis with Wayne Shorter

- Eighty-One


Wayne Shorter

- Mephistopheles




Eric Dolphy

- On Green Dolphin Street




John Coltrane

- The Night Has A Thousand Eyes





Creedence Clearwater Revival

- Feelin' Blue


Dr. John, The Night Tripper

- The Patriotic Flag-Waiver




Minutemen

- The Cheerleaders




Bobby Conn & The Glass Gypsys

- Ordinary Violence




Royal Trux

- The Pick Up




Camper Van Beethoven

- Sweethearts



Neil Young

- Little Wing (not the Hendrix song)




Neil Young

- Time Fades Away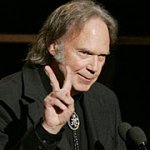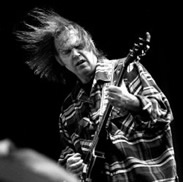 Happy Birthday Neil!
Born Nov 12, 1945
Back to playlists