December 20, 2006 Playlist
Long Songs on the Longest Night of the Year


CLASSIC ALBUM OF THE WEEK

Television "Marquee Moon" 1977 (USA)

This is one of the more "famous obscure" albums. Television is lumped in with the NYC punk movement of the late 70's, although they never had much in common with what most people think of as "70's punk." For some reason critics like to compare their sound to the Grateful Dead, though I don't see it (the sixties, sure, but the clean, chiming sounds of The Byrds seems a more obvious reference point, and the garage rock of groups like Count Five and 13th Floor Elevators.) The title track of this album is one of the all-time classic "long songs", clocking in at nearly 10 minutes, but without a wasted note.
Pink Floyd

- Echoes




Jimi Hendrix / Band of Gypsys

- Machine Gun (live)



The Mothers (Frank Zappa)

- The Grand Wazoo




Frank Zappa with Captain Beefheart

- Willie The Pimp



Captain Beefheart & His Magic Band

- Mirror Man




Archie Shepp

- My Angel





John Coltrane

- Kulu Se Mama




Charles Mingus

- Nostalgia In Times Square



Television

- Marquee Moon

CLASSIC ALBUM OF THE WEEK


Husker Du

- Reoccuring Dreams





Frank Zappa

- Beat The Reaper / Waffenspiel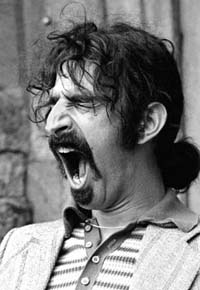 Frank Zappa
Born Dec 21, 1940



Back to playlists