January 24, 2007 Playlist
CLASSIC ALBUM OF THE WEEK

Liars "They Threw Us All In A Trench And Stuck A Monument On Top" 2001 (USA)

Liars may be the most interesting "rock group" in the English-speaking world today. This, their debut album, put a new twist on the post-punk funk of Gang of Four and ESG -- making it their most "conventional" record, and they've never looked back since. Their second album was a critic-confounding collection of songs about witchcraft ("They Were Wrong, So We Drowned") and their most recent album ("Drum's Not Dead") deals with the internal emotional battle between the yin/yang of anxiety and vitality. They're all worthy of inclusion in this Hall of Classics, but we'll start with the debut album.
(N) = New Release

Artist
Song
Album
Year (Label)
Country
Meat Puppets
I Am A Machine
Mirage
1987
USA
Scorpions
Robot Man
In Trance
1975
Germany
Scott Walker
30 Century Man
Scott 3
1969
USA/UK
Groundhogs
Rich Man, Poor Man
Thank Christ For The Bomb
1970
UK
Black Flag
Swinging Man
My War
1983
USA
Iggy Pop
Repo Man
Repo Man (original soundtrack)
1984
USA


Liars
The Dust That Makes Mud
They Threw Us All In A Trench And Stuck A Monument On Top
CLASSIC ALBUM OF THE WEEK
2001
USA
Xerobot
One Push
Control Panel
1996
USA
Beck
Sweet Sunshine
Mellow Gold
1994
USA
Lutefisk
Conquer (Negative Thoughts & Feelings) Forever
Burn In Hell Fuckers
1997
USA
Neil Young & Crazy Horse
Piece Of Crap
Sleeps With Angels
1994
Canada/USA
The Lapse
We Must Move Backwards To Progress
Betrayal
1998
USA


Stereolab
Iron Man
Aluminum Tunes
rec. 1997
UK
Neil Hagerty
I Found A Stranger
Neil Michael Hagerty
2001
USA
Wall of Voodoo
Ring Of Fire (Johnny Cash cover)
The Index Masters
rec. 1979
USA
Suicide
Space Blue Bamboo
Second Album (bonus CD - First Rehearsal Tapes)
rec. 1975
USA
Throbbing Gristle
Six Six Sixties
20 Jazz Funk Greats
1978
UK
Sonic Youth
Beautiful Plateau
The Destroyed Room (b-sides & rarities) (N)
2006 (rec. 2003) (Geffen)
USA
The Fucking Ocean
Multiply!
Le Main Rouge (N)
2006 (Double Negative)
USA
Deerhoof
The Perfect Me
Friend Opportunity (N)
2006 (Kill Rock Stars)
USA


Public Image Ltd.
Swan Lake
Second Edition (aka Metal Box)

1979
UK
Guru Guru
Round Dance
Don't Call Us, We'll Call You
1973
Germany
Miles Davis Quintet (with Joe Beck)
Water On The Pond
Directions (compilation of outtakes)
rec. 1967
USA
Tony Williams Lifetime
Beyond Games
Emergency!
1969
USA


The Soft Machine
Spaced Two
Spaced
rec. 1968
UK
Matching Mole
Smoke Signal
Little Red Record
1972
UK
Robert Wyatt
Sea Song
Rock Bottom
1974
UK


Spectrum
Sweet Running Water
Soul Kiss (Glide Divine)
1992
UK
Spiritualized (with Dr. John)
Cop Shoot Cop
Ladies And Gentlemen We Are Floating In Space
1997
UK
Dr. John, The Night Tripper
Loop Garoo
Remedies
1970
USA


Green Milk From The Planet Orange
Butterfly
He's Crying "LOOK"
2004
Japan
Happy Birthday Robert Wyatt!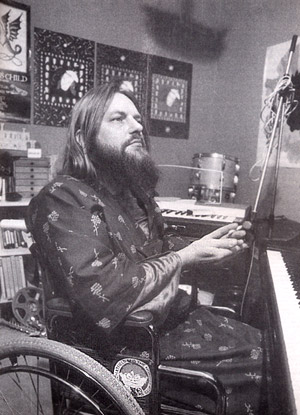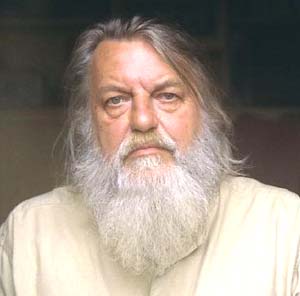 Born January 28, 1945