October 13, 2015 Playlist
MORE COWBELL SHOW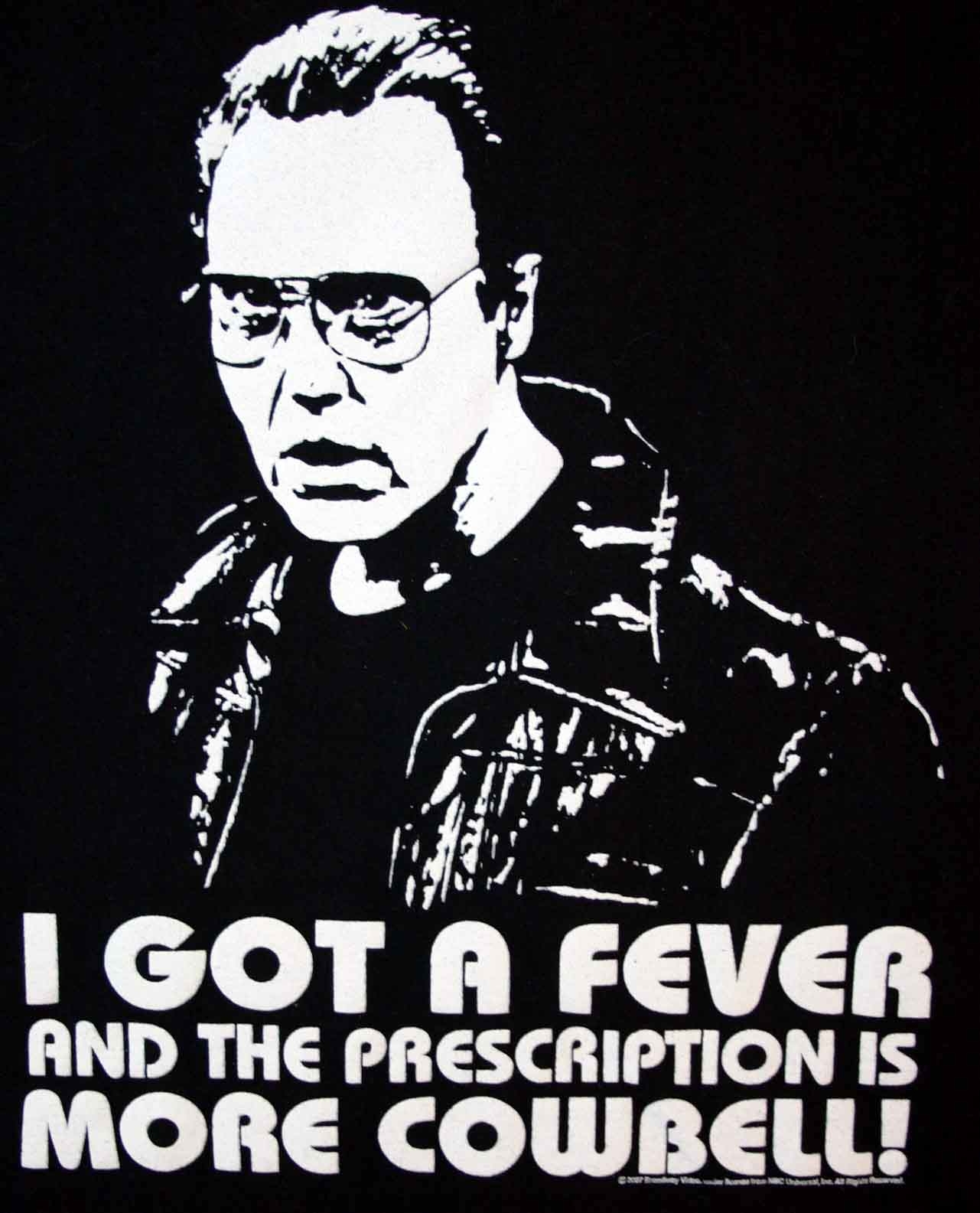 Some of these cowbell classics have been enhanced with
EVEN MORE COWBELL
CLASSIC ALBUM OF THE WEEK

The Chambers Brothers "The Time Has Come" 1967 (USA)

This week is

WORT-FM's 40th Anniversary "Radio Active" pledge drive

, and so Kosmik Radiation presents the MORE COWBELL special! There are a lot of classic rock tracks featuring this humble yet funky percussive clonking device (it was actually not hard at all to find three hours of cowbell tracks for this program), but when it comes to the golden age of psychedelic rock there is one cowbell song that rises high above all others. "Time Has Come Today" was originally written and recorded in 1966 and released as The Chambers Brothers' first single on Columbia records. Previously, this group of actual brothers from Mississippi had been a family singing group specializing in folk and blues. But never mind that first 1966 recording, that version flopped. In 1967 they remade the song as an eleven-minute cowbell-driven freakout for their debut LP on Columbia, which was then edited down into a shorter radio edit and became the group's biggest hit in the autumn of 1968. In addition to the groovy "Time", this LP also features another flop (but terrific) single (featuring cowbell!) "All Strung Out Over You" (the druggy metaphors in the lyrics probably kept if off the radio) and "Uptown", a funky tune written by aspiring songwriter Betty Mabry . . . who later became the notorious 70's R&B diva Betty Davis after she married a freaky trumpet player named

Miles

.
(N) = New Release (with cowbell)


(PNC) = Pledge premium CD with no cowbell
Artist
Song
Album
Year
Country
The Beatles
Drive My Car
Rubber Soul
1965

UK
The Rolling Stones
Honky Tonk Women
A-side 7" single
1969

UK
The Standells
Sometimes Good Guys Don't Wear White
Dirty Water
1966

USA
Jade Warrior
The Demon Trucker
Last Autumn's Dream
1972

UK
Spirit
Mr. Skin
Twelve Dreams Of Dr. Sardonicus
1970

USA


Pavement
Silence Kit
Crooked Rain, Crooked Rain
1994

USA
Of Montreal
She Ain't Speakin' Now
Lousy With Sylvianbriar
2013

USA
The Skintones
Don't Do It
This Is Science
2006

USA
Sebadoh
Magnet's Coil
Bakesale
1994

USA
Koes Barat
Kelelewar (Koes Plus)
Koes Barat (N)
2015 (Sub Pop)
USA


The Velvet Underground
Some Kinda Love (alternate "closet mix")
The Velvet Underground
1969

USA
Bob Dylan
Lay Lady Lay
Nashville Skyline
1969

USA
The Beastie Boys
Hey Ladies
Paul's Boutique
1989

USA


The Chambers Brothers
Time Has Come Today
The Time Has Come
CLASSIC ALBUM OF THE WEEK
1967

USA
Creedence Clearwater Revival
Born On The Bayou
Bayou Country
1969

USA
Sly & The Family Stone
Everyday People
Stand!
1969

USA
The Chambers Brothers
All Strung Out Over You
The Time Has Come
CLASSIC ALBUM OF THE WEEK
1967

USA


Led Zeppelin
Moby Dick
Led Zeppelin II
1969

UK
Blind Faith
Well All Right (Buddy Holly)
Blind Faith
1969

UK
Jimi Hendrix
Ezy Rider
The Cry Of Love
rel. 1971

USA
Jethro Tull
Cross-Eyed Mary
Aqualung
1971

UK
Blue Oyster Cult
(Don't Fear) The Reaper
Agents Of Fortune
1976

USA


Pink Floyd
Pigs (Three Different Ones)
Animals
1977

UK
Black Sabbath
Megalomania
Sabotage
1975

UK


The Andrea True Connection
More, More, More
More, More, More
1976

USA
Funkadelic
Better By The Pound
Let's Take It To The Stage
1975

USA
Funkadelic
One Nation Under A Groove
One Nation Under A Groove
1978

USA
Bud Powell
Un Poco Loco
The Amazing Bud Powell vol. 1
rec. 1951

USA


60,000,000 Buffalo
Callin' You Down
Nevada Jukebox
1972

USA
Procol Harum
Whiskey Train
Home
1970

UK
Chicago
I'm A Man (Spencer Davis Group)
Chicago Transit Authority
1969

USA